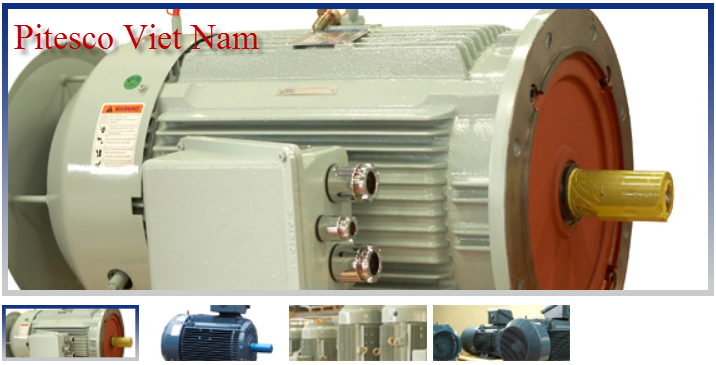 IEC Standard Motor(LV), NEMA Standard Motor(LV), Explosion-proof Motor(LV)
Xuất sứ: korea
Nhà cung cấp: PITESCO VIET NAM
Hãng sản xuất: Hyosung
Liên hệ tư vấn
Mr Hoạt
hoat@pitesco.com
0912.300.549
hoat.bui
Hyosung offers motors that meet the KS and IEC standards. We offer high-quality motors that best fit the standards as well as operate optimally, especially in industrial environments.
Features
High compatibility, various models
Ensures compatible dimensions through applying IEC and KS standards on designs
Provides the enclosed, semi-enclosed, and F/H/C type insulation motors as well as general industrial and special motors.
Offers wide range of choices suitable for any place and purpose
Compact and lightweight
Compact frame size using F- and H-type insulation systems
Light-weight steel plate frame for motors under 15kW
Superior features and high reliability
Uses quality electric materials to minimize electricity loss; the use of precision parts and bearings reduces mechanical loss, thus improving motor efficiency and providing excellent power savings.
Excellent operational features based on rational design and strict quality management
Lower noise with improved ventilation structure
Optimum structure design using an interpretation program and 2D/3D programs
Scope of Production
Rated Power
0.4kW ~ 750kW
Types available
Totally enclosed, partially enclosed, explosion proof, inverter, pole change, mining, special purpose, etc.