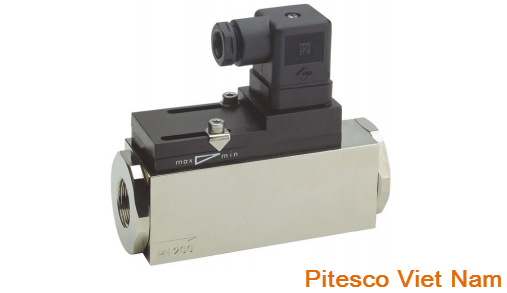 Flow Switch HD1F
Xuất sứ: Germany
Nhà cung cấp: PITESCO VIET NAM
Hãng sản xuất: GHM GROUP
Liên hệ tư vấn
Ms Trinh
trinh@pitesco.com
0914.738.179
live:6ef6300b3a06528e
Flow Switch HD1F
HD.F-008GM
HD.F-010GM
HD.F-015GM
HD.F-020GM
HD.F-025GM
HD.F-008GK
HD.F-010GK
HD.F-015GK
HD.F-020GK
HD.F-025GK
● High switching power
● Compact design
● Handling and operation Note
● Include straight calming section of 5 x DN in inlet and outlet
● If the media are dirty, install a filter (use magnetic filter for ferritic components).
● It must be ensured that the values given for voltage, current, and power are not exceeded.
● When switch on, a load must be connected in series.
● The electrical details apply to ohmic loads. Capacitive, inductive and lamp loads must be operated using a protective circuit.