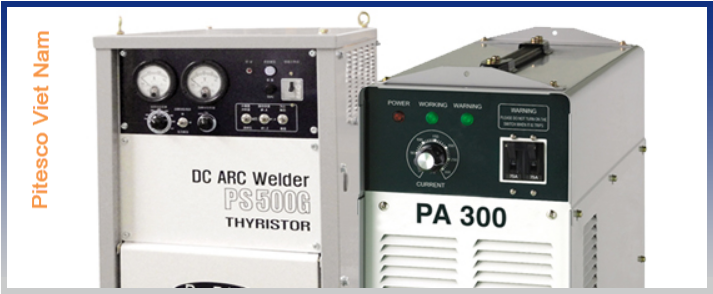 DC Arc Welding Machine
Xuất sứ: korea
Nhà cung cấp: PITESCO VIET NAM
Hãng sản xuất: Hyosung
Liên hệ tư vấn
Mr Hoạt
hoat@pitesco.com
0912.300.549
hoat.bui
Features
Regular welding current provided
With perfect static current, this machine always keeps welding current unchanged when input voltage or arc length gets changed or output cable is extended up to about 50m.
Cost-effective type with power saving
The machine employs, in design, power saving circuit, which blocks power feed toward the transformer in case welding operation is not conducted, to minimize the noload loss.
Excellent performance in manual welding of special alloy
You can obtain seamless beads in manual welding of not only mild steels and stainless but special alloys such as chrome, molybdenum, etc. with spatter minimized.
Safety design
The machine holds two circuits for the safety of workers in it: a circuit detecting abnormal increase in temperature and an electric shock-reduced circuit, which makes no-load voltage lowered to 30V or less when welding operation pauses.